Ottawa South Alta Vista / Findlay Creek Office
Phone Number:  613-249-9713      Area Codes Served: K1T, K1G, K1H (Alta Vista) and K1V (Hunt Club Woods/Mooneys Bay)
---
Jag Ghuman
Licensee/Owner
Jag Ghuman delivers many years of experience in snow removal and is the Metro licensee in your area. Jag lives in Hunt Club South with his wife and 2 children.
Having serviced many clients in the area as the Appleseed franchise for 10 years, Jag is excited to deliver the new "Metro Experience" to his many neighbours from Hunt Club South through Alta Vista and surrounding neighbourhoods.
Jag's well experienced office staff, large fleet of tractors and drivers, welcome all to join the Metro team, and where you can enjoy affordable, reliable, 'hassle free' Snow & Ice management.
---
Our Team
Kerry Legue
Customer Service Rep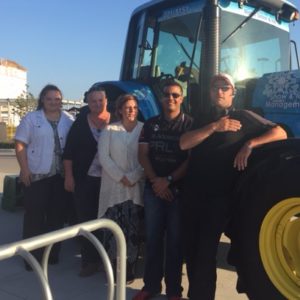 Management Team
---
Book Now