Anti-Icing & De-Icing Program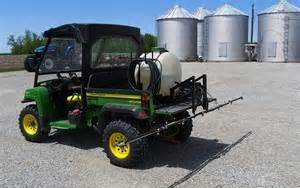 10 Bi-Weekly Brine visits over the Season. (as required by weather)
Single Driveway: $75
($7.50 per visit)
Double Driveway: $85
($8.50 per visit)
*Limited space available for 2017/2018
---
---
About Brining
Is the Brine Solution safe?
The brine is safe for lawn and isn't applied near the grass during application. It does not use 'salt' (sodium chloride) but has a better acting mag chloride mix which is less damaging and better acting.
Our solution has been approved and is used by Ontarios Ministry of Transport.
When is this Brine applied?
The program involves us visiting your driveway usually between storms every 10 days to 2 weeks and 'prevwetting' the driveway surface in anticipation for upcoming storms.
How does Brine work?
The brine drys and sits 'active' in the surface until wet or snow hits it then basically reacts and melts what's on the surface as it falls and doesn't allow much of a bond between the ice/snow and the driveway surface.
This allows the blowers to 'grab more snow' and should leave a better surface between storms.
How is the application applied?
Our specially equipped brine Tractors visit , usually on dry weekends, and safely sprays the same way it would clean snow during a storm.
Will I have time to move my cars?
Yes, we will usually send an email the day before requesting your cars be moved out on the street for the next day for brining.
Do you do my walkways?
No, this is primarily for driveways and clearing and reduction of Ice and packed snow.
We do supply a small jug at the start if you wish to spray apply to other areas. Brine is used for 'reduction of snow and ice' and not for traction and 'slip and fall' protection so a salt/sand solution may be better for walkways.
What's the cost?
Before HST the costs are:
Single Drive: $ 75 (basically 10 visits/$7..50 per visit)
Double Drive $ 85 (basically $8.50 per visit)