We focus on both Snow and Ice Management over the course of winter, not just each snowfall. Climate change means "more ice less snow" some days.
Our "First There" Guarantee Policy
Metro Snow and Ice is so confident in our equipment, drivers, and snow clearing systems that we offer a "First There Guarantee". It works as follows: in neighbourhoods where the guarantee is in place if your Metro driver has not completely cleared your laneway and city plow dump before a competitor in your area completely clears theirs we will provide that customer a $5 discount off their next years contract up to ten times. Conditions: Photo proof of both your laneway and competitor laneway with timestamp and not applicable over 20cm.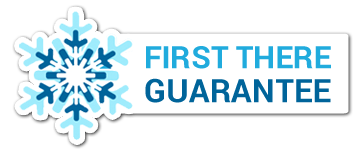 Our Clients Get More
Live Tractor Alerts
24 hr Emergency Service
5cm Snow Start
Ice Management Programs
Bi Monthly 'Anti-Icing'
GPS Email Alerts to Clients
Email Alerts & Bulletins
Live Email Chat with Clients
No Payment until November